Full Full Service
---
Can I get you a little more? At mindline 'Full Service' really means Full Service.
Large or small: We love to rack our brains, give impulses for improvement and gladly contribute our knowledge and experience.
In any respect we do everything to cover our clients' backs and to support them in their work in the best possible way. Whether purchasing and shooting test products or developing and implementing research management systems. If so desired, we even offer time-limited in-house support or on-site support. Just tell us what we can do for you.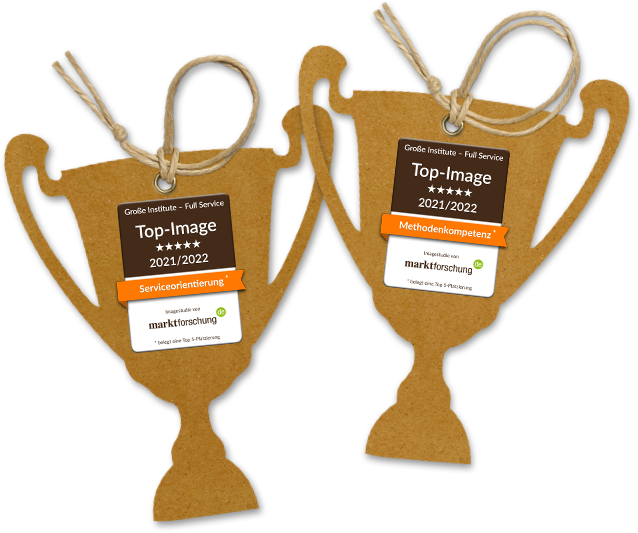 mindline once again achieves top rankings in service orientation and methodological expertise among all full-service institutes.
We have an eye on the tools of tomorrow
---
Not everything which is established is good, not everything new is better. You will have to try innovations to really understand their value. Today we want to offer our customers what could open up new paths tomorrow. That is why mindline has founded a Competence & Innovation Center.
An interdisciplinary team of researchers, programmers and field specialists monitors new developments in technology, theory and methodology in order to implement the most promising approaches in proven mindline tools or to cooperate with the most competent startups.
Chatbot: Dynamic enquiry using AI
In times of customer experience and customer centricity, customer feedback is considered particularly valuable.
The potential to generate customer feedback by means of open ended questions is rarely successfully exploited. Most of the time, just the surface is scratched.
Our solution: Dynamic enquiries via chatbot to deepen the thoughts or feelings of the respondents.
The underlying AI technology comes from our cooperation partner Cauliflower – a successful start-up for semantic analyses and their visualisation.
Webcam-based eye tracking: measuring eye movement online
An implicit procedure that contributes significantly to the optimisation of packaging designs and communication material.
The webcam-based method is relatively cost-efficient – especially in comparison to the classical method in a studio.
Heat maps and eye-tracking analyses can be used to determine high- vs. low-attention regions of the stimulus material.
Depending on the stimulus material, it can also be combined with webcam-based emotional coding.
Webcam-based Emotional coding
Online measurement of involuntary, emotional reactions to TV commercials on a PC or notebook.
Measures the type and extent of emotionality triggered by the overall ad and individual scenes.
Can detect weak reactions that are often hidden from even trained observers.
Comprehensively usable – also internationally – not only in large cities with test studios.
Reduces fieldwork costs and therefore can be used more often or with more subjects.
Our basic toolbox…
To get an impression of our wide range of regularly used survey and evaluation methods, please follow the link below:
Do what is best suited
---
Many roads can lead to the spot. A research approach and its methodology not only have to fit the desire for knowledge, but must also fit the company, its analysing and thinking habits. This is why we develop individual research designs in close cooperation with our clients in order to be as useful as possible.
We are neither hampered by any group policy nor by so-called standard tools.
This enables us to be a true partner for our clients in all marketing decisions and consumer insights.
Hence, we can bank on client relationships that are as long-standing as they are trusting.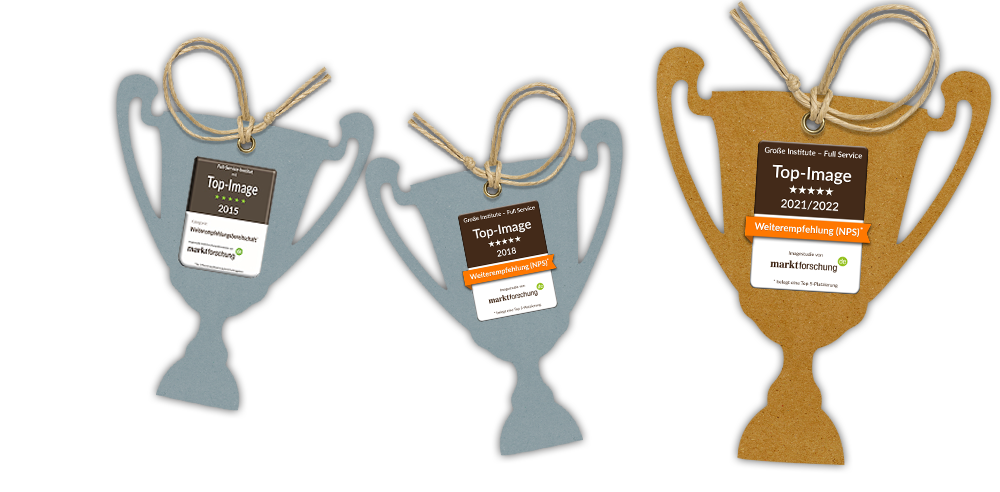 For the third time in a row, mindline is one of the most highly recommended full-service agencies based on client votes.
Giving Information Impact
---
Thinking with the eyes. Often it is less the content than rather form that ensures that a research project can effectively promote thinking processes and action in all departments of the company. That's why mindline ensures that your insights always get the attention they need.
May it be either focused real-time reporting in dashboards, emotionalising result film material, creative magazines or suggestive sales presentations: mindline has the right designers and programmers on board for everything.
Moving image brings the target groups to life
Challenge: To analyse the media use of children – situations, motifs, content and devices – and to make it tangible.
Basis: 100+ hours of film material from 22 families, 4 days of auto-ethnographic video diaries and interviews
Production: Teaser and 4 media-specific result films. And a big presentation of the results for the 'Kinderwelten' symposium.
Research well executed? Merely half the result.
Understanding needs conveying: The more descriptive the results, the more useful they are for day-to-day business. The journey from content to skilful presentations leads via the desktops of our media designers.
Spot-on staging of information done in close collaboration between project management and client.
Output: Classic charts, info graphics, animations, explanatory films, video highlights, posters or brochures. And many more on request. Try us.
Design gives numbers a face
Challenge: Give clear insights into the reality of life and media use, advertising perception and purchasing behavior of the 'Millennials'.
Basis: Over 5,000 quantitative online interviews enriched with desk research and 80 online diaries and board discussions.
Production: Holistic preparation of all insights in an elaborately designed, almost 90-page brochure with a fold-out poster.