Professionalism goes with personality
---
Trust is an invaluable asset. That is why mindline is very proud to earn the trust of its customers over and over again, leading to client relationships that are long-lasting well as being in spirit of partnership.
The typical mindline mix of professionalism and flexibility, competent advice and comprehensive service, excellent results and attractive pricing structures contribute greatly to this. This is reflected by the positive client feedback, repeated top-scores in official studies as well as the remarkable business success of mindline, consistently showing double-digit growth rates in recent years.

"Jointly with us, mindline has scrutinized existing methods and processes, successfully co-innovated and implemented solutions. This includes the establishment of new, global standards for design tests as well as achieving a better 'fluency' of multinational U&As. Using dashboarding and automated process control, we were able to realize immense gains with mindline in terms of cost and speed."
---
Konstantin Stremme, Global Head Consumer Intelligence & Insight, Beiersdorf AG
"We have found a partner who provides the highest level of analytical competence and innovation, as we require it: mindline's predictive model allows us to identify product flops during development. In acieving this, mindline's shopper competence in the offline and online area was a very helpful asset. Thank you for the first-class cooperation."
---
Alexander Falser, Consumer Insights, Tchibo GmbH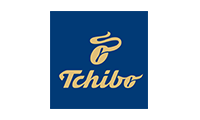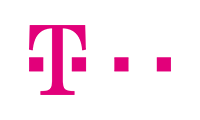 "I have been working intensively with mindline for many years and am extremely satisfied! With a great deal of methodological know-how and commitment, the colleagues respond flexibly to every question and provide a suitable solution. All this with excellent analysis, at fair rates and always reliable."
---
Dagmar Junge, Market Research / Market Intelligence, Telekom Deutschland GmbH

"mindline is characterised by excellent consulting competence for consumer research questions! Study designs are executed with creative ideas, flexibility and know-how, and handled with competent field partners. The cooperation is always extraordinarily enjoyable!"
---
Simone Hoepfner, Senior Study Coordinator, Beiersdorf AG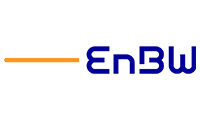 "mindline is very strongly involved in our topics both professionally and emotionally! This extraordinary commitment enables us to successfully carry out projects of great complexity."
---
Richard Schmidt, Konzernexperte Marketing-Analytik, EnBW AG
"With mindline, we have a partner who not only gives us reliable figures, but also clear strategic recommendations, giving us a competitive advantage. Customer orientation, agility and in-depth knowledge of the industry characterise the institute."
---
Frank Backowies, Bereichsleiter Markt, Würzburger Versorgungs- und Verkehrsgesellschaft mbH (WVV)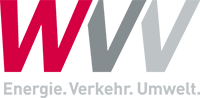 Coming to stay
---
Every person is different. And only those who feel understood and at ease can develop their full performance potential. mindline understands the individuality of its employees as valuable inspiration, advancing the company as a whole.
This offers mindline employees a wide range of experience opportunities, development opportunities and scope for design, coupled with flat hierarchies, fast decision-making processes and direct cooperation with managing directors and service providers. It is not for nothing that our employee fluctuation is far below the industry level.
I started at mindline after my bachelor's degree and have learned an incredibly great deal in the 5 years since then. Today I already lead my own team, to which I can now pass on my knowledge and experience.
"What I appreciate about mindline? From day one the refreshing experience that we want to make things work: For clients and projects as well as for the people of this company. Practically never to encounter phrases like "that not possible"; the creative chaos; never having to bend yourself."
Hilda-Simone
von Walcke-Schuldt
"After the birth of my triplets, I had great respect for the step back into work. mindline Rich Harvest gave me the option of a flexible working model, allowing me to combine work and family in the best possible way."
"I started with mindline in the charting department. In the meantime I am in lead responibility as project manager for one of our most important clients. Being given the opportunity for such a career within one company – that truly is remarkable."
Motivated by a qualitative research module in my master's degree, I performed an internship at Rich Harvest. After only a few days I was already on fire for qualitative research and equally so for Rich Harvest. It was very clear to me: I want to work here!
Easy entry
---
mindline is looking – actually always. We regularly have a need for employees who support the steadily growing business, stand in for colleagues on parental leave or – even if this happens very rarely – replace employees who are leaving. It is therefore always worth taking a look at our following job advertisements. We also look forward to unsolicited applications from people who want to strengthen our team – regardless of whether they are young professionals or experienced researchers, psychologists or business economists, with a quantitative or qualitative focus. Amina Rezevcanin is looking forward to your meaningful documents.